1 minute reading time
(296 words)
Save Your Work!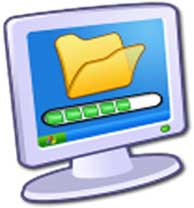 Here at Elegant Memorials, we help a lot of customers with their funeral programs. By far, the biggest issue when creating their program is lost changes.
When you purchase a template, you have to download (download is another word for copy) the template from our website to your personal computer. Usually a dialog box will pop up and ask if you want to "Open" or "Save". You always want to save your template. If you just open your template and start working on it, you can lose your changes.
1. When downloading and saving your template, pay attention to where your files. The location of downloaded files may vary on different computers. Try to notice where your files are going. If possible, change the download location to your desktop, or to location where most of your commonly used files reside.
2. Once you have saved your templates, open the file immediately. Use the "Save As" command to make a copy of your template. This leaves a clean copy of your template, so you can re-use it again. Give your newly saved template a descriptive name. This will make it easier to identify.
3. After you've made a copy of your template, Make a quick change (like adding a name) to your template, then "Save" and "Close" it. Re-open the template to ensure that your changes are saved. Doing this will ensure that you have a fully functional software, and not a read-only version.
4. When working on your program, save every several minutes, especially if you are making a lot of edits and adding lots of pictures. Don't rely on Autosave features.
Funeral program templates can save valuable time and help you create a well-designed funeral program keepsake. Following these tips can help things go smoothly.
Related Posts