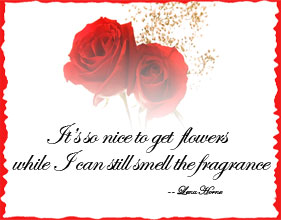 One of the growing trends in the funeral industry is end of life celebrations or living funerals. These events are often similar to traditional funerals, memorial services or celebration of life ceremonies, except the intended individual is not deceased. He or she typically has a terminal disease or another ailment and senses that his or her life will soon end.
Living funerals allow individuals to do more than just pre-plan a funeral. They allow people to reunite, say good-bye, show gratitude and mend broken relationships. A good example of a living funeral can be found in the 1997 classic, "Tuesdays with Morrie." The title character, dying from ALS, arranges his own living funeral because traditional ceremonies, as he states, are a waste. "All those people saying all those wonderful things, and [his friend] never got to hear any of it." Morrie invited his friends, students and family members to his living funeral so can say good-bye to everyone. He died without any regrets.
Living funerals can be whatever you want. There aren't rules or guidelines to follow. They can be large and public or small and intimate. Family reunions are a popular venue in which to hold an end of life celebration because they bring everyone together in a casual environment.
There are many benefits to this type of celebration. Having a gathering where everything is upbeat is good for a dying person's psyche. It boosts their spirits and helps their psychological well-being. It is also a good way to get someone's affairs in order such as finalizing the will and organizing the estate. Finally, a living funeral can help the dying person move on peacefully.
If you are thinking of holding a living funeral for yourself or a loved one, you can put one together just as you would a traditional service. A funeral home director can guide you or you can simply have your family and friends help with arrangements.
Also See: