Description
Specifications
Funeral and Memorial Clipart -- 50 Images
Funeral and Memorial Clipart helps personalize your funeral program or memorial service booklet.  You can add you creative touch to your program.  Choose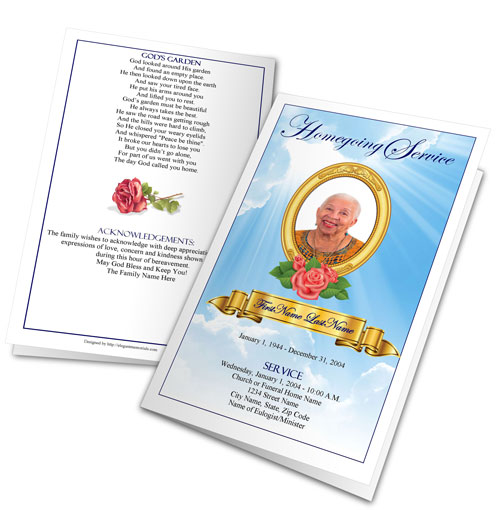 from flowers, bouquets, religious symbols, frames and flourishes to give your program that special touch.  This package includes:
Single Flowers
Floral Bouquets
Birds/Doves
Angels
Banners
Flourishes and Separators
Borders and Frames
This clipart package includes 50 images with transparent packgroungs (in Portable Network Graphics Format PNG), so that will seemlessly blend with any background or color in your program.  It also includes a Microsoft Word document that contains easy to cut and paste smaller images.
Mix and match your clipart to make the perfect program.