Funeral Order of Service Sample - Religious
Here is an example of a religious funeral order of service. This funeral order of service contains tradition elements of a funeral service such as musical prelude, scriptures, prayers, an obituary reading, musical selections, acknowledgements and a eulogy. It is formatted with leading dots (tab leaders). There are specific names listed for some of the portions of the funeral or memorial, but others parts do not list specific names. You should check with church officials to ensure that you are following the necessary rules and formats for the order of service for a funeral.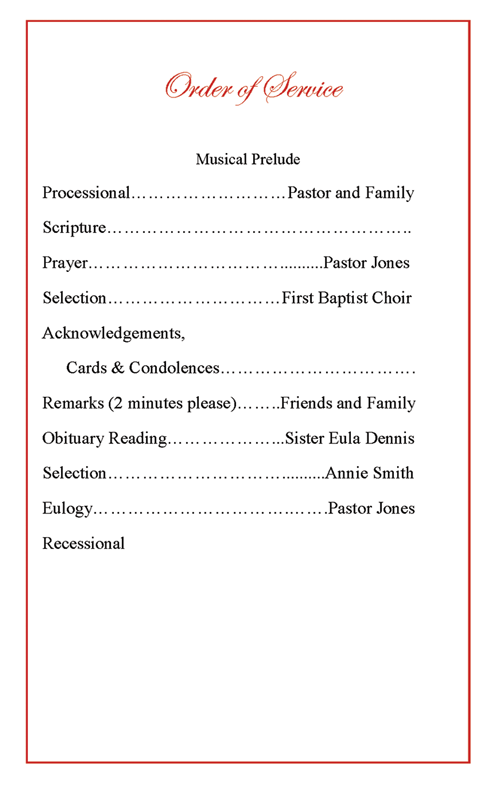 Funeral Order of Service Sample - Informal
The funeral order of service sample shown below is very simple and easy to format. All information is centered on the page, and the names are listed right below the task. There is no need to worry with leading spaces or dots.
This is a more simplified version of an funeral order of service. Everything is centered on the page, which makes formatting much easier and gives it a more natural and "laid back" look and feel. A more contemporary font is used and the memorial outline is simple and to the point. Check out our other resources on printed funeral and memorial order of service such as "Writing a Funeral Program Order of Service".